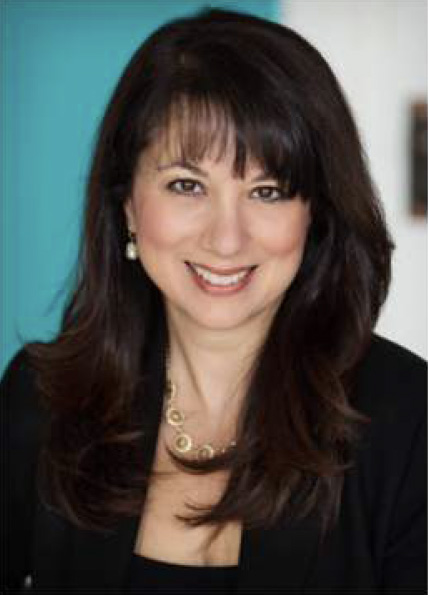 The nation's leading nursing association dedicated to the care, advancement, advocacy for and support of nephrology nurses throughout the United States announces the appointment of Michele Kimball to the post of Executive Director.
PITMAN, NJ (FEBRUARY 27, 2023) – The American Nephrology Nurses Association (ANNA) announces non-profit and government relations leader Michele Heigle Kimball of Washington, DC, has been hired by Anthony J. Jannetti, Inc. (AJJ, Inc.), a national health care association management, marketing, communications, and publishing firm, to serve as the association's new Executive Director, effective immediately. 
A successful healthcare advocate and strategic counsel with extensive expertise in state and national legislative and regulatory initiatives, Kimball brings to ANNA vast expertise in non-profit organizational leadership, team building, membership development, communications, and operations management. 
With more than 20 years of experience in developing teams, leading collaborative legislative and regulatory victories, and building comprehensive organizational advocacy and membership campaigns, Kimball will work with the ANNA Board of Directors to oversee all operations and strategic planning for the 7,000-member national organization. 
"I am absolutely delighted to be taking on this new role," Kimball states. "Nurses are true superheroes and the backbone of our healthcare system. With 37 million Americans living with kidney disease, the role of nephrology nurses has never been more important than it is today. It is an honor and a privilege to support these nurses and ANNA as their next Executive Director." Kimball most recently served as the Executive Director of Kidney Care Partners (KCP) which was a client of an independent consultancy she established in Washington, DC. As Principal of AdvocateUS, which was established to serve national organizations with leadership and counsel to strengthen their brand, build coalitions, and advance patient-centered health advocacy initiatives, other top clients included the American Optometric Association (AOA), Guidepoint and the American Society of Gastrointestinal Endoscopy (ASGE).
Prior to her leadership of AdvocateUS, Kimball served as President and CEO of Physicians for Fair Coverage, Washington, DC, where she led a national non-profit, non-partisan multispecialty organization of physicians partnered with patients to end surprise medical bills and ensure access to quality care. In this role, she also served as an executive client leader for an international public affairs and association management agency, the Interel Group. Prior to this, Kimball was the Director of AARP Minnesota for many years and a Legislative Associate for AARP in their Washington DC government relations office. Kimball brings to her leadership role at ANNA extensive legislative vision, rooted in more than 20 years of executive-level expertise in national non-profit, non-partisan, multi-specialty organizations, as well as decades of work with innovators, associations, and other transformative change agents to advance social missions, improve patient outcomes, and achieve success in enactment and implementation of critical laws. 
Ms. Kimball's leadership of ANNA follows the departure of Dr. Tamara M. Kear, PhD, RN, CNN, FAAN, who served ANNA as executive director during the association's navigation of the COVID-19 pandemic. Dr. Kear is a professor at Villanova University and the association's 2019 president, prior to her service as executive director. 
AJJ, Inc. provides full-service management services to ANNA and is one of the country's leading firms specializing in nursing and health care association management. 
ABOUT AJJ, INC.
Anthony J. Jannetti, Inc., is a national health care association management, marketing, communications, and publishing firm with headquarters in Pitman, NJ. AJJ, Inc. has been providing a broad spectrum of services to associations within the health care industry for more than 40 years. The firm is accredited by the Association Management Company (AMC) Institute, the highest recognition an association management company can receive. The firm is headquartered in Pitman, NJ. Visit www.ajj.com. 
ABOUT THE AMERICAN NEPHROLOGY NURSES ASSOCIATION (ANNA) 
The American Nephrology Nurses Association (ANNA) improves members' lives through education, advocacy, networking, and science. Since it was established as a nonprofit organization in 1969, ANNA has been serving members who span the nephrology nursing spectrum. ANNA has a membership of 7,000 registered nurses and other health care professionals at all levels of practice. Members work in such areas as conservative management, peritoneal dialysis, hemodialysis, continuous renal replacement therapies, transplantation, industry, and government/regulatory agencies. ANNA is committed to advancing the nephrology nursing specialty and nurturing every ANNA member. ANNA achieves these goals by providing the highest quality educational products, programs, and services. Our members are leaders who advocate for patients, mentor each other, and lobby legislators, all to inspire excellence. For more information visit www.annanurse.org or contact 888-600-2662. Follow @ANNAnurses.