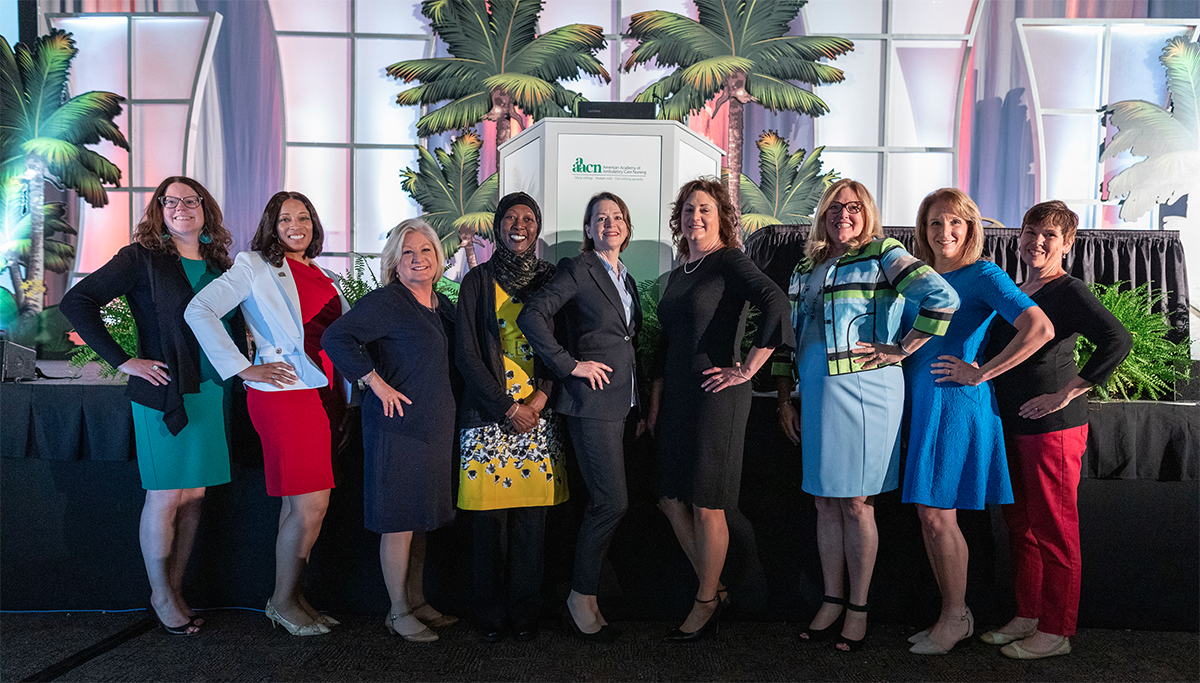 Reflecting the growth of health care delivery in outpatient settings, the recent American Academy of Ambulatory Care Nursing (AAACN) 44th Annual Conference in Palm Springs, CA, was the highest-attended national conference in the association's history. Nearly 1,300 nurses convened at the event to learn the latest practice advances from industry experts and network with their colleagues.
"These are exciting times for our specialty. The continuing growth of the conference, as well as AAACN's membership, shows that ambulatory care nurses are being recognized for their leadership and growing influence on paPent care," AAACN President Kristene Grayem, MSN, CNS, PPCNP-BC, RN-BC, said. "AAACN is being called to collaborate with several nursing organizations and nursing leaders at the highest levels. Our voices are being heard. There is no better time to be an ambulatory care nurse!"
The conference drew nurses from all 50 states and internationally who attended a wide slate of education sessions. The courses were organized in three tracks that represent key areas of the ambulatory care nursing specialty: Care coordination and transition Management (CCTM), Leadership, and Telehealth.
Those three areas have helped fuel tremendous growth in the ambulatory care specialty, as health care delivery continues to shift from inpatient facilities to more ambulatory care settings. This growth has been so significant that AAACN leaders presented at the conference a "Year in Review" infographic to celebrate AAACN's 2018 successes and achievements.
Other thriving areas of ambulatory care nursing include Patient/Staff education, Pediatrics, Tri-Service Military, and Veterans Affairs. Each of these practice arenas are represented and served by AAACN's Special Interest Groups (SIGs). During the conference each year, the SIGs sponsor their own sessions and invite all new members and attendees. In addition to the education sessions and SIG gatherings, conference attendees enjoyed special events, spoke with industry representatives in an interactive exhibit hall, and toured Palm Springs.