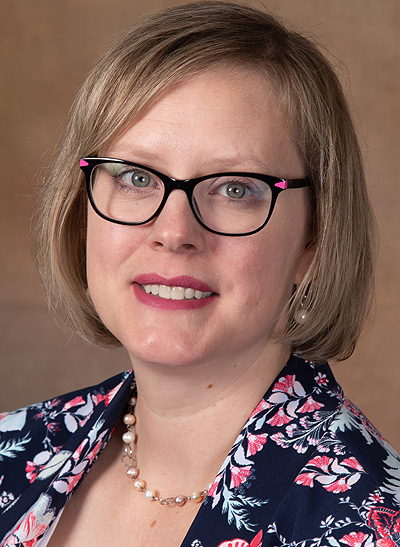 PITMAN, NJ – Marisa Streelman, DNP, RN, CMSRN, NE-BC, of Chelsea, MI, has been appointed president-elect of the Academy of Medical-Surgical Nurses (AMSN).
For this position, which holds a 1-year term, Dr. Streelman will work with the AMSN Board of Directors (BOD) in fulfilling the strategic plan, vision, and goals of the 11,000-member nursing association.
Dr. Streelman is a highly respected nursing leader and administrator who has served AMSN for more than 8 years. She will assume the president role from current President Summer Bryant, DNP, RN, CENP, CMSRN, January 1, 2023.
During her tenure as president-elect, Dr. Streelman will be acclimated to the responsibilities of the president's role to help ensure a smooth leadership transition. She will also work with the BOD and the AMSN staff to serve the association's members, as well as advocate for the nursing profession on a national level.
"I am very excited to serve as AMSN president-elect," Dr. Streelman said. "It is truly an honor and privilege to advocate and support medical-surgical nurses, especially during these unprecedented times. In my years with AMSN, I have found a community of passionate nurses who are leading the way in Diversity, Equity, and Inclusion (DEI), healthy practice environment, and recognition of all nurses as leaders."
Background
Dr. Streelman is currently a staff specialist with the nursing leadership team at the University of Michigan-Michigan Medicine in Ann Arbor, MI.
Her nursing career began in Chicago where she was a clinical nurse on an oncology unit, followed by several leadership roles at Northwestern Memorial Hospital. Dr. Streelman then worked as a nurse manager at the University of Colorado Hospital on an intermediate care unit, and Rush University Medical Center, on a general medicine unit.
Dr. Streelman earned her bachelor's degree in nursing from Eastern Michigan University, her master's degree in nursing administration from the University of Illinois, Chicago (UIC), and her Doctor of Nursing Practice in Transformational Leadership Systems from Rush University, Chicago, IL.
Dr. Streelman has been a dedicated and respected leader for AMSN since 2008. That year, she was a founding member of the AMSN Chicago chapter, and in 2012, was selected to volunteer with the AMSN National Committee for Scholarships and Awards . Dr. Streelman became a director on the AMSN BOD in 2015 and has served 6 years on the BOD, 3 as treasurer, and 3 as a director.
"Dr. Streelman brings a wealth of leadership experience and dedication to AMSN," Dr. Bryant said. "I, along with the AMSN BOD, am excited to continue working with her and know AMSN is in wonderful hands."
---
Members of the Media
If you would like to interview Robin Hertel or Dr. Terri Hinkley, please contact AMSN Communications Director Janet D'Alesandro at janetd@ajj.com; 856-256-2422. *Stuck for story ideas? Access our Nursing Experts and Topics.
About AMSN
The Academy of Medical-Surgical Nurses (AMSN) is a dynamic community of medical-surgical who are committed to quality patient care through professional development, certification, scholarship, and advocacy.